Carol Simona Rothenfluh
MLaw
Attorney at Law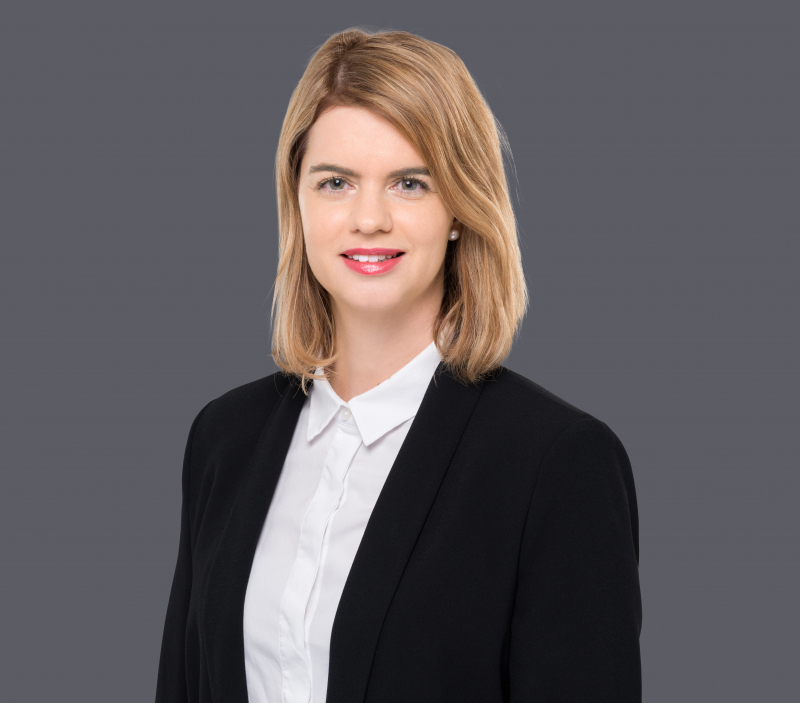 Universiy of Fribourg, MLaw, with addition bilingual, 2011
Admission to the bar, Zurich 2014
Internships at a notary in public and law firm in Brig (Canton of Valais); legal clerkship with the Court of the Canton of Valais (Sion); internship at a global law firm in Zurich; legal trainee at the legal services department of  land registration and geomatics in the Canton of Valais; working several years as Attorney at Law with a global law firm in Zürich; since 2017 Attorney-at-law and since 2022 Partner at SwissLegal (Zürich) AG    
Advising an international investment company in connection with the construction of its new headquarters, whereby the client was assisted in the acquisition of land, in connection with the land development and zoning, and finally in the planning and construction of the headquarters.

Advising and representing an international fashion company as tenant on the expansion of its store location in German- and French-speaking Switzerland.

Advising a seller and total contractor in the development, construction and sale of apartment buildings and rental flats.

Advising a tenant on the conclusion of a triple-net lease.

Advising the buyer in the context of a sale-and-lease-back transaction of a hotel management school in Western Switzerland (incl. debt financing).

Regularly advising buyers/sellers on property acquisition transactions in the form of asset deals, share deals or real estate portfolios in various Swiss cantons.

Advising on the conclusion of commercial/industrial leases as well as representing clients in court in various tenancy disputes.
Überlastete Mitarbeiter – Wer haftet für ein Burn-out?
Rechtssicher, Ausgabe 6. Juni, WEKA, 2021
---
Vermieterseitige Umbauten: Welche Rechte und Pflichten haben Mieter und Vermieter?
Bau und immobilienrecht Newsletter, Ausgabe 3. März, WEKA, 2021
---
Kommentierung zu § 47 Rechtsstellung des einzelnen Mitglieds der Geschäftsführung
Handbuch Schweizer GmbH-Recht, Helbing & Lichtenhahn, Basel, 2019
---
Kommentar zu Art. 2, 19 und 55 FusG
Stämpflis Handkommentar - Fusionsgesetz, 2. Auflage, Stämpfli Verlag, 2015
---
All publications