Nicolas Rouiller
Dr. iur.
Attorney-at-law
French
English
German
Russian
Italian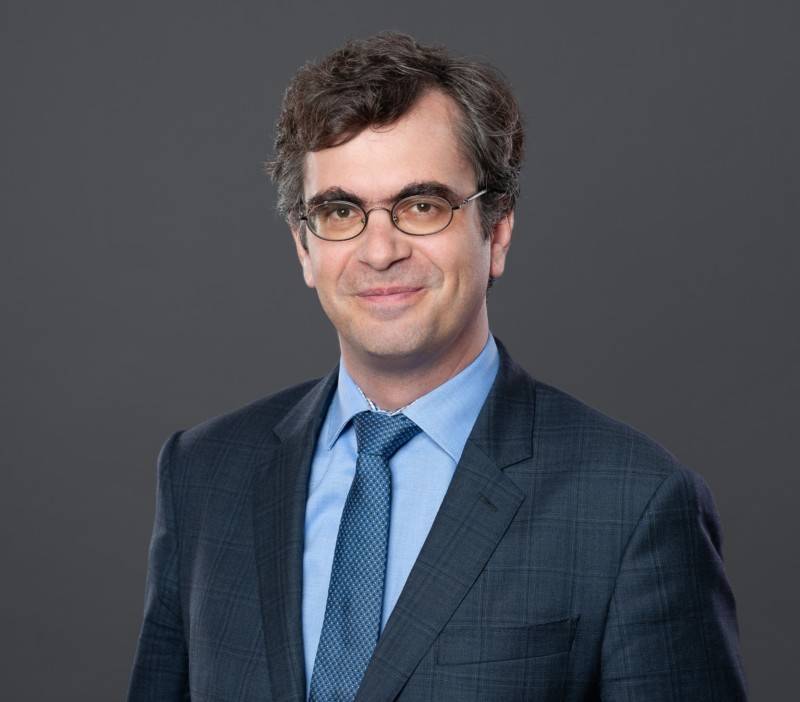 Law degree (Lausanne University, 1997)
Ph. D. Law (Doctorate, University of Basel, 2000)
Bar admission (Vaud, 2002)
Center for Enterprise Law and Intellectual Property (CEDIDAC) of Lausanne University, assistant to Prof. François Dessemontet (1998-2000). 
Clerk at the District Court of Lausanne (1997-2000). 
Preparation to bar admission and professional practice at the law firm Gross & Associés (2000-2003). 
Co-founding partner of the law firm MCE Avocats (2003-2018).
Visiting Professor at the Academy of National Economy under the government of the Russian Federation (2005-2017), at the University Institute Kurt Bösch (2005-2013) and at Business School Lausanne (since 2004).
Member of the Consultative Scientific Council of the Court for Intellectual Property Rights of the Russian Federation (since 2013) and Professor at the Law Faculty of the Finance University under the Government of the Russian Federation (since 2018).
Rapporteur on Swiss law at the international conferences of the Association of the Friends of the French Legal Culture in Ho Chi Minh City (2011, on the liability of legal professionals), in Santiago (2012, on powers in corporations), in Barcelona (2014, on contracts and immaterial assets), in Panama-City (on third parties' rights in contracts), in Berlin (2016, on investments) and in Turin (2017, legal concepts).
Since 2018, founding partner of the SwissLegal law firm in Western Switzerland.
La gestion juridique de l'incertitude liée à une entreprise
Succession d'entreprise – Manuel interdisciplinaire sur le règlement de la succession, 2., édition augmentée, DIKE, 2022
ISBN 978-3-03891-422-8
SwissLegal Book
---
Le refus de la succession d'entreprise par les associés
Succession d'entreprise – Manuel interdisciplinaire sur le règlement de la succession, 2., édition augmentée, DIKE, 2022
ISBN 978-3-03891-422-8
SwissLegal Book
---
Planification insufffisante dans la succession d'entreprise ; les actions transitoires
Succession d'entreprise – Manuel interdisciplinaire sur le règlement de la succession, 2., édition augmentée, DIKE, 2022
ISBN 978-3-03891-422-8
SwissLegal Book
---
Cryptomonnaies, registres distribués et entreprises
Droit et gestion d'entreprise – Le cadre juridique et réglementaire de l'activité des entreprises, 2., édition augmentée, DIKE, 2020
ISBN 978-3-03891-155-5
---
All publications